China Pharmaceutical University
China Pharmaceutical University
China Pharmaceutical University (CPU), situated in the historical and cultural city of Nanjing, is one of the "211 projects" key universities affiliated to the Ministry of Education of China. It has been known for its long history and its leadership role in China's pharmaceutical academic field. The University was founded in 1936 as China's first independent four-year National College of Pharmacy and the first public institution for higher pharmaceutical education in China.
CPU provides a wide variety of disciplines including Sciences, Medicine, Engineering, Economics, Management, Arts and Law. The first-level discipline of Pharmacy was enlisted as a National Key Discipline. In 2015's ESI statistics, our pharmacology and toxicology, chemistry, as well as clinical pharmacy programs ranked the world's top 1%.
The publications in pharmacology and toxicology ranked top of the nation. CPU offers 25 bachelor's degree programs, 5 associate (polytechnic) programs, 24 research-oriented doctoral degree programs under the two first-level disciplines of Pharmacy and Traditional Chinese Pharmacy, 36 research-oriented master's degree programs under 5 first-level disciplines, 23 disciplines open to post-doctoral research scholars under the two first-level disciplines of Pharmacy and Traditional Chinese Pharmacy, as well as 5 professional degree programs at the master's level.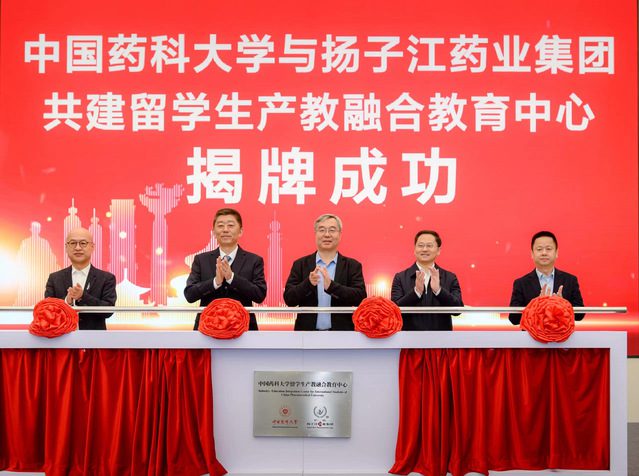 CPU adheres to the concept of academic first, teacher and student oriented, win-win concept, implements the educational model of integrating knowledge, ability and quality, highlights cultivation of students' creative thinking, and is committed to creating future pharmacy elites. CPU is the only one that has won First Prize of National Teaching Achievements for consecutively three times.
In the Year 2014, CPU recommended three projects for the Teaching Achievement Award at the national level, all of which won the second prize, excluding any other pharmaceutical education institution. The graduate employment rate has always ranked top among MOE-affiliated universities and local colleges in Jiangsu Province. In the Year 2014, the undergraduate employment rate ranked top 1 among universities directly subordinated to the Ministry of Education.
The University promotes innovation in research and aims to develop novel medicines for public health. It has founded 18 key labs including The State Key Laboratory of Natural Medicines and key labs at provincial or ministerial levels, engineering technical centers, innovative platforms. The university has established academic collaboration with overseas universities and institutions in over 40 countries and regions.
Leader in Pharmacy Education
PROGRAMS of China Pharmaceutical University