| | |
| --- | --- |
| Capital: | Dublin |
| Largest City: | Dublin |
| Major Cities: | Belfast |
| National Language: | English |
| Ethnic Group: | Irish |
| Religion: | Christianity |
| Area (KM): | 70,273 |
| Population (Million): | 4.9m |
| Density (Per KM): | 70 |
| GDP (Billion Doller): | 384 |
| Currency: | Euro |
| Time Zone (Like UTC +6:00): | 0 |
Republic of Ireland situated in the north-western part of Europe consist of 26 of 32 counties of island of Ireland. It share its land border with only Northern Ireland and surrounded by Atlantic Ocean, Celtic Sea and Irish Sea. Total land area of Ireland is 70,273 km2 and total population is 4.9 million. Dublin is the capital of Ireland and the largest city. 
Ireland was created after Anglo-Irish Treaty in 1922 and officially declared republic in 1949, following the republic of Ireland Act 1948. Ireland is Unitary, parliamentary republic. 
Ireland had history of territorial dispute with their neighboring country for a large period of time. As a result it had no formal relations with Northern Ireland most of the last century. But between 1980 and 1990 British and Irish government came to a peaceful resolution and sign the Good Friday Agreement.  
Modern day Ireland is one of most developed and richest country in the world. With a strong financial growth it had one the highest GDP in the world. They are member of UN, EEA, EU and many more international organization. However, Ireland maintain military neutrality and not a member of NATO.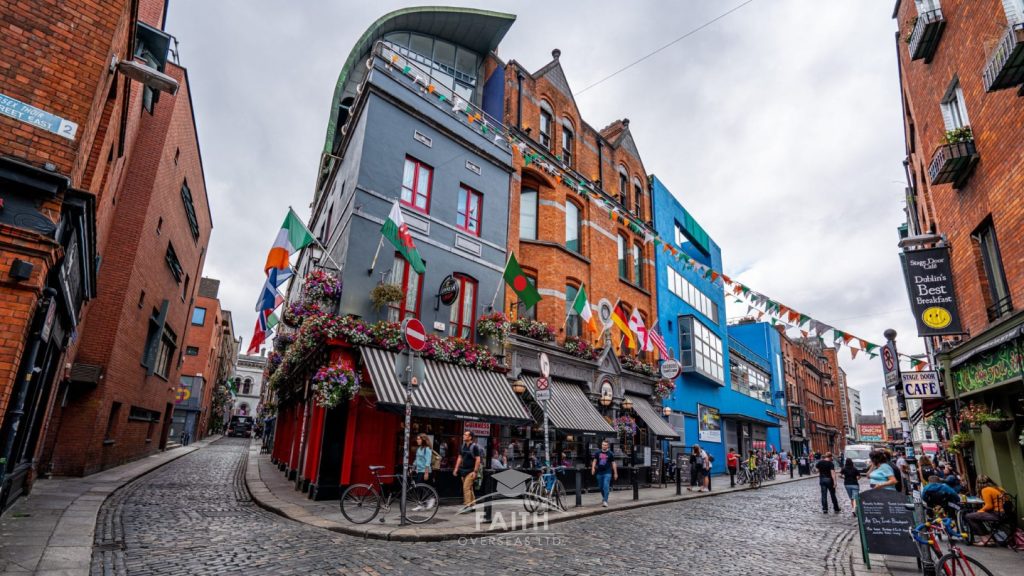 Higher Education in Ireland
Irish Education System is one of the best education systems in the world. Ireland is the popular and most preferred destination for higher studies for international students. Not to forget, it is home to headquarters of top companies like Google, Microsoft, DELL, and many more. Ireland is the one among the best English speaking country in Europe.
In addition to it, there are many research institutes in Ireland. If students are not sure whether or not they will able to find the program they are looking for, Irelands' education consultants make sure students get what they are looking for, as Ireland offers almost all major study programs.
Ireland has an international reputation for high standards. Around 32,000 international students enroll in various courses. Ireland should be anyone's preferred choice if they want to become more innovative, and if they have the thirst to own and run a business.
For each course, a minimum academic score of 60% and above in Standard XII is required. Foundations and Diploma programs are available for students who have secured around 50%. The student should have completed 18 years of age before joining a degree program. It is important to remember that even though entry requirement is lower at Irish universities, the education standard is not. Hence, students should carefully enhance their ability to cope with the high standard of education through the course of next few years beforehand.
English Language Requirements
A good grasp of the English language is essential for students whose first language is not English. Students need to be able to understand, converse and write English well as it is the language of instruction at all Irish institutions of higher education. IELTS Composite score of 6.0- 6.5 with not less than 6.0 in any one component