| | |
| --- | --- |
| Capital: | Riga |
| Largest City: | Riga |
| Major Cities: | Daugavpils |
| National Language: | Latvian |
| Ethnic Group: | Latvians Russians Ukrainians |
| Religion: | Christianity |
| Area (KM): | 64589 |
| Population (Million): | 1.9m |
| Density (Per KM): | 34 |
| GDP (Billion Doller): | 63 |
| Currency: | Euro |
| Time Zone (Like UTC +6:00): | 2 |
Situated at Northern Europe Republic of Latvia is a country in the Baltic region. It share its border with Estonia, Lithuania, Russia, Belarus and Sweden. With a land area of 64,589 km2 Latvia has a population of 1.9 million. Riga is the capital of Latvia and official language is Latvian, which is the only one of the two Baltic language in existence. 
Latvia gain its independence on 1918 after centuries of Swedish, Polish and Russian rule. However, during World War 2 it was occupied by Nazi Germany and re-occupy by Soviets and form the Latvian SSR. Finally at 1990 after 45 years of peaceful revolution Latvian declared itself an independent state.
Modern Latvia is one of the developed and high income country in the world. Latvia known for its favor of civil liberties, internet freedom, press freedom, living standards, democratic governance, and peacefulness. They are also member of EU, UN, Eurozone, NATO, WTO and numerous other international organization.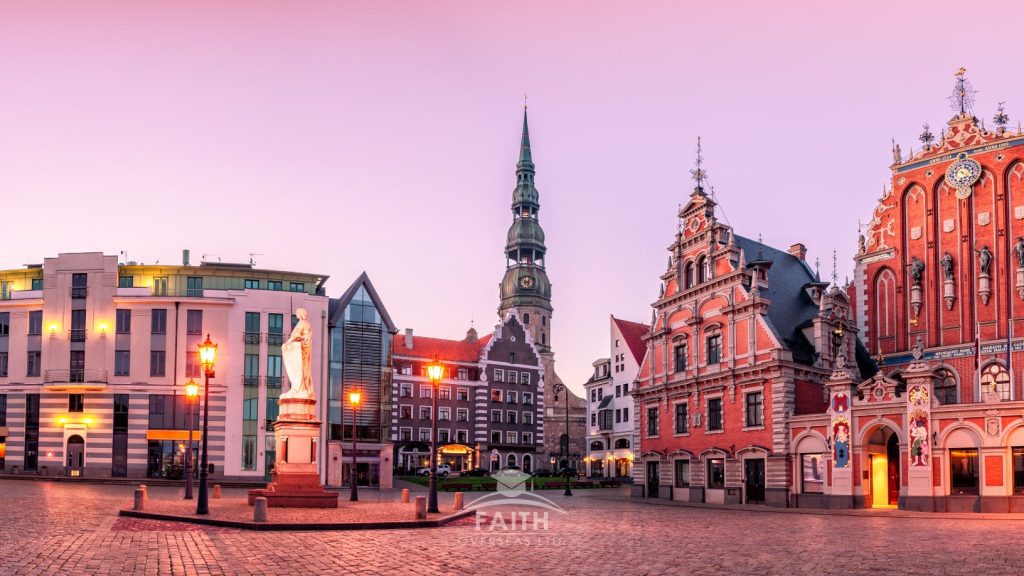 Education System In Latvia
The education system in Latvia, like its culture, is best characterized by its openness to outside influences. It is an active participant in international collaborations such as the establishment of the European Higher Education Area, which advocates an active exchange of staff and students within and outside of Europe.
The education system in Latvia is also heavily involved in multi-national cooperation in the field of education and research, with the aim of further developing student competitiveness in both local and international job markets.
The Latvian higher education system adheres to the Bologna process, in which there are three cycles of study, namely Bachelor's, Master's and PhD degrees. Bachelor's programs could be completed in 3-4 years, Master's in 1-2 years, and Doctorates in 3-4 years.
International students can be admitted to higher education institutions provided that their accomplished secondary education meets the Latvian standard.
Academic degrees, qualifications and certificates acquired in another country are subject to evaluation by the Academic Information Centre.
The student's chosen university/higher education institution will then decide on the recognition of the student's submitted documents based on the statement of comparability issued by the AIC.
The evaluation of partial studies in higher education acquired abroad is done by the student's chosen academic institution.
The university will assess which study program is the closest equivalent of the partial studies, how the applicant can continue their studies, or if necessary, what additional requirements must be met before the applicant can continue to pursue their studies in the program.
With regards to the selection procedure, there are no specific requirements for international students.
All students are asked to apply to studies which are relevant to the marks they obtained in secondary school (Ex. To study medicine, one must have marks in biology, chemistry, and other sciences)
The international student's competencies are evaluated according to general regulations applicable to all students, regardless of background.
It goes without saying that international applicants must have sufficient competence in the language of instruction of their chosen course. Most study programs are taught in Latvian, English or Russian, or a combination of the three.
Unlike other countries, most of the higher education institutions in Latvia do not strictly require internationally recognized language tests. Skills in a certain language are generally checked during interviews with the foreign student, or with the institution's own formal language test.