SIKSHA O ANUSANDHAN (SOA) has been declared as a Deemed University, U/S 3 of the UGC Act, 1956 and is located at Bhubanewar, the capital of Odisha.
Times World Ranking: 600-800, QS Ranking: 49
The University has been re-accredited by National Assessment and Accreditation Council (NAAC) with grade "A" for its overall performance.
The University offers undergraduate, post graduate, dual degree and doctoral programs in engineering/technology, computer application, science, humanities & social sciences, medicine, dental, nursing, business administration, hospitality and tourism management, hospital administration, pharmacy, biotechnology, law and agriculture.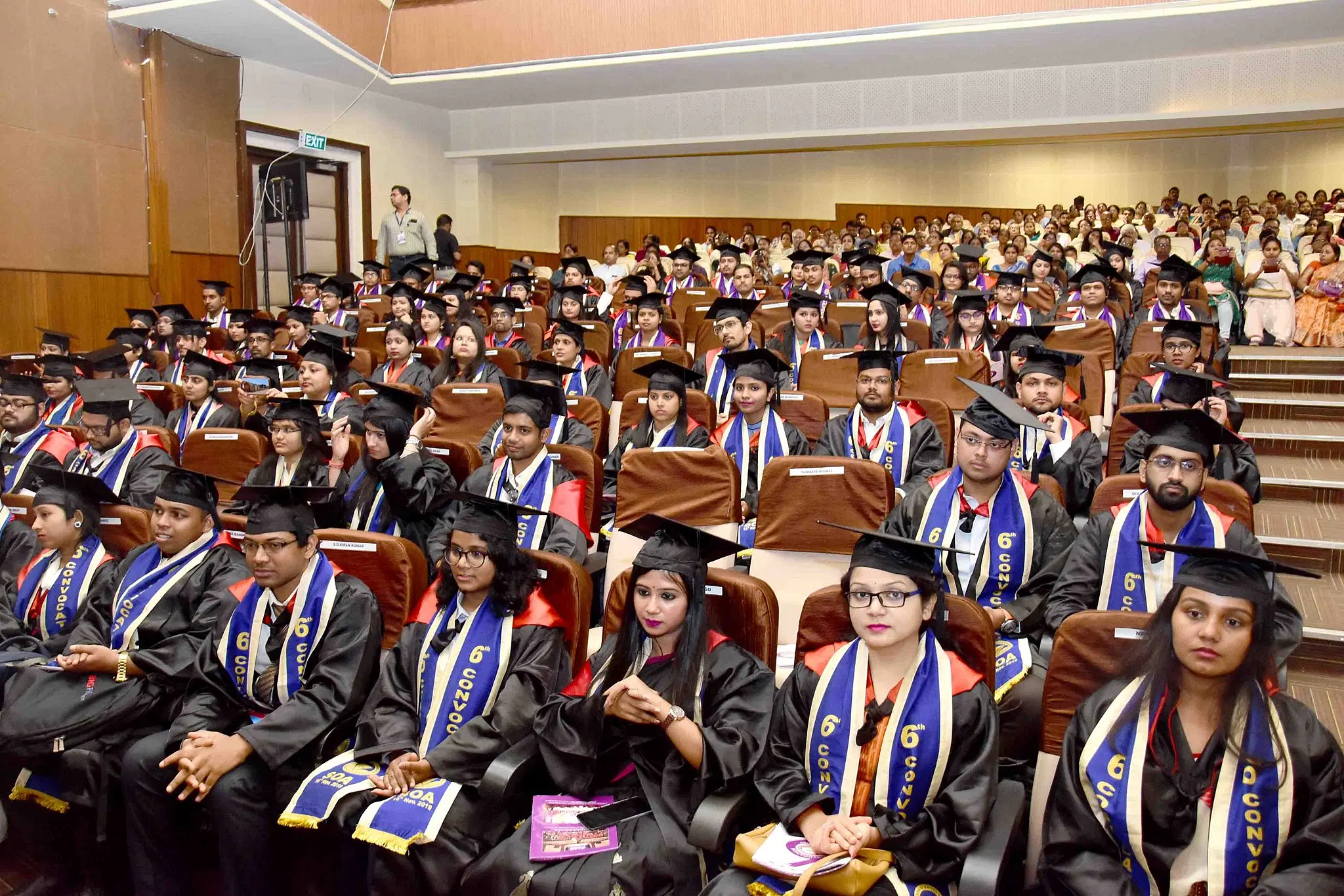 Vision of Siksha O Anusandhan
The SIKSHA O ANUSANDHAN UNIVERSITY will be a leading institution of higher learning in its chosen areas of concentration, preparing future generations through quality teaching and innovative research and will emerge as a comprehensive and socially inclusive University in the country for professional advancements in related disciplines
Mission of Siksha O Anusandhan
Infrastructure (Campus & Library)
Campus Area
451.996 acres Land, 127 Acres of Campus, 4,47,395 sqm. Built-up Area, 32 Building, 197 e-Enabled Classrooms
IT Infrastructure
5 Gbps internet connectivity & Full Wi-Fi campus, Optical Fiber backbone network
Academic Facilities
Research facilities & Labs
Centre for Rural and Tribal Development Centre for Health Awareness Centre for Reproductive Health center for Applied Mathematics & Computation Biofuel & Bio Processing Research Centre (BBRC) Centre for Environment and Climate Centre for Nano science and Nanotechnology (CNSNT) Centre of Excellence in the Theoretical and Mathematical Sciences (CETMS) Multi-Disciplinary Research Cell (MDRC) Center for Bio (CBT) DSTFIST SUPPORTED Design Centre (NPMASS) Centre for Bio-Mechanical Science (CBMS) Centre for Infectious Diseases Total Area of 13 Centers: 26,301 Sq. ft.
Total area of 38 Research Lab 42811sq. ft. XRD (X-Ray Diffraction) DSC(Differential Scanning Calorimetry) FTIR (Fourier transform infrared) UV-Visible Spectrophotometer (1 Nano drop &2 Double beam) HPLC (High Pressure Liquid Chromatography) -Semi Preparative Biochemistry Auto Analyzer the University is having its own TECHNOLOGY BUSINESS INCUBATOR (TBI) with 13 nos. of start-ups.
Hostel / Accommodation
11 Boys (3322 Capacity) & 9 Girls Hostels (4512 Capacity) – 7834 Total capacity Twin Sharing A/C, Triple Sharing A/C, Triple Sharing Non A/C
Cuisines of food served
Indian, Chinese, Thai, Continental, Jain
Doctors with qualification
PhD, DM, M.Ch, MS, MD, DNB, MBBS
Pharmacy
Ph.D, M. Pharm
Siksha O Anusandhan @ Institutions
Awarded graded autonomy by University grants commission
2019 International Institutional Ranking Framework
PROGRAMS of Siksha O Anusandhan
Engineering And Technology
Management Science Including Hospital Administration
Hospitality And Tourism Management
Pharmaceutical Sciences Including Biotechnology