Algoma University is located in the heart of the Great Lakes in Sault Ste. Marie, Ontario. With 1,440+ students including 300+ international students, they are the smallest university in Ontario and the only post-secondary institution in the province strictly for undergraduate students. Established in 1965 as Algoma University College, an affiliate of Laurentian University, we have been educating the people of Northern Ontario for over 50 years. In 2008, we were granted our charter, becoming an independent degree-granting institution.
We offer over 30 different academic programs, spanning the liberal arts, sciences, and professional disciplines. All of our programs offer undergraduate research opportunities and hands-on learning. Classes are capped at 75 students, even in first year, meaning that you have more one-on-one interactions with our knowledgeable and caring faculty. Our faculty will know you on a first name basis and will work hard to make your dreams a success, both inside and outside of the classroom. Personal attention and a commitment to your success are the cornerstones of an Algoma degree.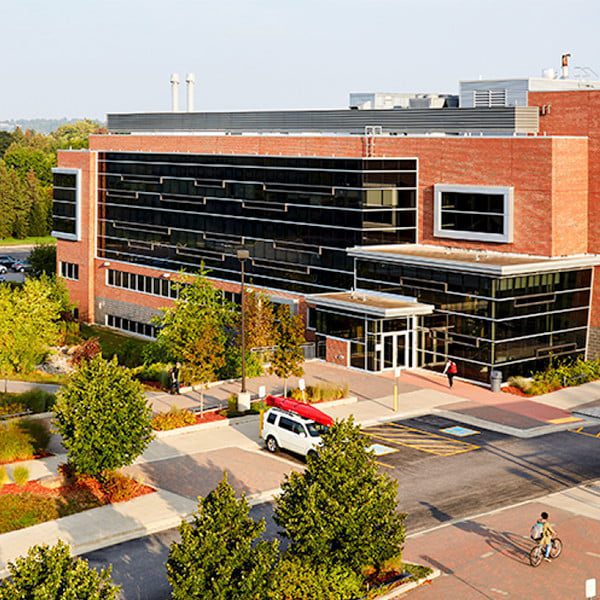 Vision
Algoma University instills pride in its identity through growth in quality and excellence.
Algoma University embraces the diverse composition of its student population and celebrates its distinctive mission for education and research.
Algoma University takes a leadership role and engages with the communities it serves.
Algoma University grows by implementing new academic offerings that create a distinct university.
Located in Sault Ste. Marie, Ontario, Canada, Algoma University offers a unique, one-of-a-kind undergraduate education. We pride ourselves on providing our students with the best learning environment, which we like to call the Algoma Advantage: small class sizes, one-on-one interactions with our dedicated faculty, endless support services, great research opportunities, and plenty of chances to get involved inside and outside of the classroom.
Our campus is also one of the most diverse in Canada. Over 27 per cent of our student body comes from outside of Canada from over 30 different countries around the globe. We embrace and foster diversity and we appreciate each person's uniqueness and differences. We have a multi-faith prayer room allowing you to continue to practice and exercise your beliefs in a safe and welcoming environment. We also hold cultural events year round allowing you to share your culture and traditions with others.
Programs of Algoma University​